The Manufacturing Process at Level Developments
At Level Developments, we pride ourselves on the design, manufacturing and high quality of products that have led to us becoming the leading supplier of precision levelling and angle-measuring equipment globally. Through the use of controlled processes, innovative manufacturing methods and standardised quality control, we are confident in providing all of our customers with high-calibre products to meet their desired needs and result in their own success, whether these are standard products from our expansive existing range, or where a new design, manufacturing and testing process is required to fulfil Original Equipment Manufacturing (OEM) needs. We believe that the transparency of our manufacturing process will ensure our customers can be confident in knowing why we are a world-leader in this field and believe in the quality of our standard products as well as our status as a leading product OEM company.
The manufacturing process varies considerably based on the vast range of precision levels, level vials, electronic level sensors, and angle-measuring inclinometers that we produce. However, the general process usually starts at our own dedicated vial-making department. Here, glass tubes are meticulously checked for cracks and deformities before being cut into smaller cylinders and a radius ground into the inner diameter. They are then thoroughly cleaned using both manual and automated methods to ensure that no particles, dirt or dust is trapped, before being shaped to form a smooth vial ready for filling. Using pressure chambers and carefully controlled temperature environments, the vials are filled with their respective liquid (usually heptane) and sealed. They are then checked twice – once by the vial-making team to ensure there are no leaks ('leakers' are removed!), as well as the quality department to ensure the highest cleanliness, quality and consistency.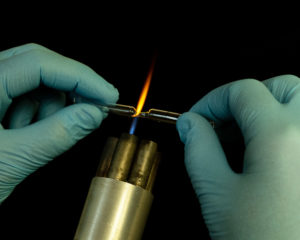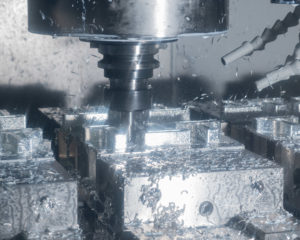 Whilst this is going on, our Machine Shop is simultaneously producing any metal or plastics housings that are required for our wide range of products, using cutting-edge CNC machinery and lathes. It is here where our manufacturing process is heavily optimised to be as cost-effective as possible, meaning we can provide competitive prices for such high-quality and highly sensitive equipment, whether we are producing standard parts or OEM products.  The completed housings are then sent over to our stores department ready for assembly, or to an external company for protective finishing. Once these are ready, a quality check is undertaken before "kits" are made comprising of the components, parts and materials needed for assembly to take place, again optimising the process to keep costs low.
These are then passed to either our assembly or electronics departments depending on the product being manufactured. Our electronics team ensures the products go through vigorous testing on various equipment to guarantee they are working in the way that they should. This involves programming and testing firmware to the PCB that was designed by our engineers in-house, as well as testing wiring and connections to ensure they are certified. We have our own bespoke testing equipment, meaning we are able to set the exact parameters and conditions for testing so any potential scenario is accounted for, including OEM solutions. The assembly department are then responsible for assembling robust and long-wearing products that require minimal maintenance over their lifespan.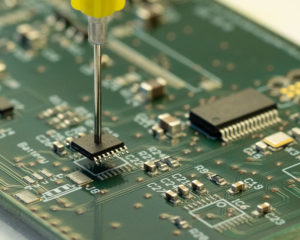 The final stage of the manufacturing process is Quality Control, where each product is assessed for any faults, deformities and loose components so only the best products are sent on to our customers. Furthermore, each stage of the manufacturing process is logged by our technicians as it is undertaken to ensure full traceability of each product, consisting of signing off on work instructions, serial number tagging and database inputs. This means that should there be any errors with any products,  we can easily trace back to the root of the problem and solve it to ensure full customer satisfaction, as well as improving our own processes or designs. The finished products are returned back to the stores department who take great care and precision in packing each product safely and ensuring they are sent off on time.
Please get in touch to discuss your OEM requirements.