New Product Release: SUBSEA-2 Subsea Inclinometer
At Level Developments we are always aiming to expand the range of precision levelling and angular measurement products we provide to meet genuine customer needs through innovation and improvement. When investigating customer queries and looking into our in-demand OEM solutions, we found that one of the most frequently queried products was a submersible or waterproof inclinometer that could be used for subsea, marine and underwater inclinometer applications.
After a rapid design and manufacturing phase to adapt some of our current range of precision inclinometers, we are now proud to introduce the new SUBSEA-2 Inclinometer series, specifically designed to be submersible for installation on underwater structures and marine equipment. The housing is a robust, rugged and compact stainless-steel assembly, meaning the waterproof devices are rated for use up to 500m below sea level, forming a resilient and highly accurate subsea inclinometer device. They are high-performance dual axis inclinometers for measurement of angle in both pitch and roll axes, with standard measurement range options of:
These subsea inclinometers, along with all of our other subsea products, were rigorously tested at Oceanlab's Offshore Equipment Testing Centre, at depths of 100m, 250m, 500m and 1000m at 10 bar, 25 bar, 50 bar and 100 bar respectively. The results showed no water damage, ingress or pressure traces at any depth, therefore we are confident in the use of this inclinometer in underwater and marine applications.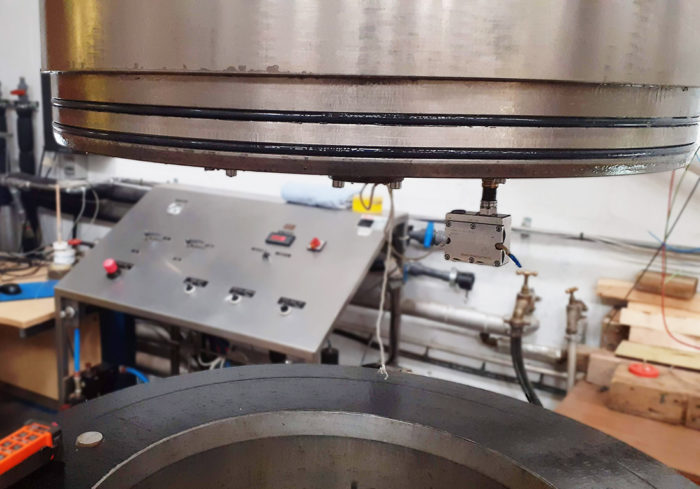 They utilise a very high-performance MEMS sensor which exhibits low long-term drift and excellent temperature stability when compared with competitive devices. These underwater inclinometers have both an RS232 and RS485 interface option with our standard communication protocol, as well as a version with RS485 multi-drop ModBus communication protocol. They are CE and RoHS certified, and are manufactured, calibrated and tested in our UK factory to guarantee performance to the stated specification. Example applications of our subsea inclinometers include dredging, offshore, and installation on subsea equipment, such as underwater monitoring systems, booms, ROVs, and dredging suction pipes.
Visit our SUBSEA-2 subsea inclinometer product pages for more information on individual specifications, certifications and datasheet downloads.