Levelling Applications: An Overview
Applications across a wide range of industries require precise levelling or angle measuring for the safe and effective operation of products, machinery or equipment. Some cases require a simple check and occasional monitoring, using a fairly low-cost visual indicator that gives the user an easy way to ensure compliance. Other cases can be far more complex, requiring full systems that measure, analyse and control system changes based on whether the requirements of the applications are being met. This article will provide a brief overview of a variety of inclinometer, vial, precise level and angle measuring applications, and where our products at Level Developments can assist for the required needs.
Solar Tracking Inclinometers
Solar tracking is used on solar farms to ensure that the vast arrays of photovoltaic solar panels remain at an optimum angle – usually perpendicular – to the sun to gain as much energy as possible. Solar inclinometers are therefore used to track these angles throughout the day, season or year, and can be connected to an entire system which can operate movement of the PV panels as the sun moves. For a more detailed look at solar applications, we have covered this in our 'Using Inclinometers in Solar Plants' article.
At Level Developments, we have a dedicated range of both single-axis and dual-axis inclinometer sensors specifically designed and manufactured in-house for solar applications that are currently being used around the world on a number of different solar plants.
Marine & Subsea
Precise levelling is an important specification on underwater installation structures and subsea equipment monitoring to ensure stability and steadiness in potentially high pressure and rough conditions. Example applications of subsea inclinometers include dredging, offshore bed levelling and installation of subsea equipment, such as underwater monitoring systems, booms, ROVs, and dredging suction pipes.
At Level Developments we have recently launched a new inclinometer range specifically designed for subsea applications, which can be seen on our SUBSEA-2 product page. Our dual-axis and single-axis inclinometers are contained in a tough aluminium housing, rated for use up to 500m underwater to allow operation in high pressures, and are compatible with different output interfaces to suit requirements and specifications.
Agricultural & Construction
One of the main applications of inclinometers is their use in agricultural and construction vehicles or machinery. Both inclinometers and tilt switches can be used here depending on the requirements, where vehicles must be level, have a steady base and be stable moving across uneven ground for safe operation. Inclinometer sensors used in such environments should be tough and reliable, as well as being compatible with different output types.
Whether it is for automated levelling, rollover warning and prevention, boom angle measurement, grade control or GNSS compensation, we have an inclinometer or tilt switch to suit the application. At Level Developments, our inclinometers and tilt sensors come in a range of robust material options and are available with a variety of interfaces to suit most control systems, including the industry standard CAN J1939. More recently, we have launched our most popular inclinometer sensors in combination with our most popular digital display devices to provide a digital inclinometer display system that allows superior accuracy and readability of your angle measurements.
Machine Levelling & Installation
When installing any kind of industrial machinery, making sure they are perfectly level is a vital factor to allow safe and accurate operation. In some cases, a non-level piece of manufacturing machinery could cause parts to become largely out of spec from drawings and thus result in high quantities of waste, as well as causing advanced wear and tear or safety issues on machinery. Engineers levels (also known as precision levels or machinist levels) are used here to accurately measure level surfaces and thus provide information on what adjustments are required during installation.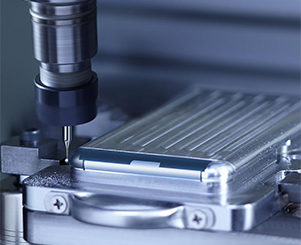 At Level Developments, we provide a wide array of engineers levels which are ideally suited for machine levelling and installation. Our product range include extremely sensitive mechanical devices with vee-surfaces for roller measurements, as well as frame levels which can measure in the plumb axis, and magnetic engineers level bases for applications where these are required. Alongside this, we provide sensitive vials, ball inclinometers and circular levels to assist with other installation applications.
Military & Industrial
Military applications demand the highest levels of precision, repeatability, ruggedness and reliability from inclinometer sensors, as expected in situations that could be life or death. While the applications are extensive, typical uses for inclinometers include weapon guidance system levelling, communication of environmental conditions to operators, and accurate vehicle levelling when stationary to ensure calibration of onboard systems.
Alongside a tough housing and accuracy of the built-in sensor, damping may also be required depending on the conditions of the inclinometer's use. At Level Developments we have a range of sensor devices that can withstand large forces of shock and are both oil and electrically damped for optimal precision and reliability.
Other
Structural applications of inclinometers and levels include the building and monitoring of bridges, dams, buildings, wind turbines, transmission towers and fences. Levelling devices are imperative to guarantee the safe construction of these structures, and are also used to monitor them over their lifetime to identify any issues and ensure the required maintenance can be provided. The extensive use of inclinometers, levels, vials and other levelling equipment also extends to Robotics & Automation, medical applications and printer manufacturing.
At Level Developments, we care about your requirements, business needs and problems so that we can provide a solution. While we aim to provide a wide range of mechanical and sensor solutions to meet a variety of applications, we know that your specific need may be unique. If we do not have a standard product designed for your application, please contact us for an OEM solution so that we can meet your needs and provide the ideal product for you.