Slip Indicator and Bent Spirit Level Vials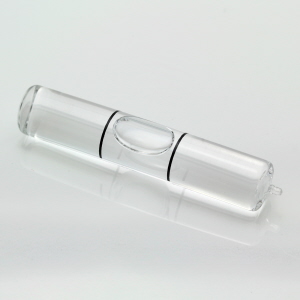 Slip indicator and bent spirit level vials can be used for levelling and measuring angles. They are generally less sensitive than ground vials, and are used instead of plastic vials where a custom size, sensitivity or line markings are required. As well as bent vials for levelling applications we also make inclinometer vials, and turn and slip indicators.

We manufacture both ball and bubble type inclinometer vials for use in tilt measurement applications. These are usually custom made to suit specific applications. We also manufacture slip indicator vials and can design and produce any slip indicator vial to suit your exact requirements. We have an advanced production facility which enables us to produce extremely high quality vials in small or large quantities at very competitive prices.