Our Digital Inclinometer and Slope Meter Range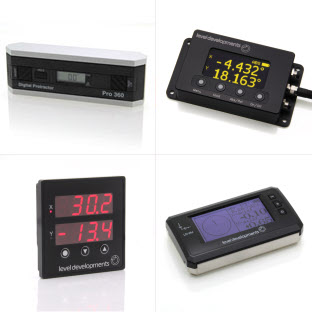 We specialise in the design and manufacture of a wide range of digital inclinometers, slope meters and digital display units for inclinometer sensors.

We have a wide standard range of products, but can also customise these or offer new designs for specific applications. Some of these systems are stand-alone devices, battery powered with the inclinometer and display built into the same product. Others have a separate sensor and remote display unit.

Some also have programmable tilt switch functionality built into the display. We have a lot of experience of the application of inclinometers and digital inclinometers, so please contact us if you need advice on product selection.